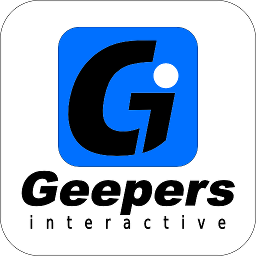 Geepers Interactive Ltd Freelance Interactive Developer Greg Caldwell - @Greg209
Your choice for Interactive 3D | Mobile | Web
Greg Caldwell is the director and head developer at Geepers Interactive Ltd. specializing in providing software development and consultation services for producing rich interactive 3D experiences on the web and mobile platforms including iOS, Android and Blackberry Playbook.
Geepers Interactive was formed in November 2012 and has been involved in a number of exciting projects which can be seen in the portfolio section of the web site. Greg Caldwell is a core team member of the open source 3D Flash/Actionscript library Away3D which now supports Typescript and WebGL for interactive 3D in the browser without using a Flash plugin. Greg also provides services through Away Studios.
Greg Caldwell is an experienced software engineer and has worked with numerous technologies across a broad range of industries including banking services, scientific research as part of the human genome mapping project and development and configuration of industrial control systems (PLC/DCS/SCADA) for waste and water treatment.
Skills
Haxe, OpenFL, HTML5, Javascript, PHP, Python, Typescript, Actionscript 3, Flex, CSS/CSS3, .NET ASP.NET/C#, Ant, PHP, SQL, StoryServer/TCL, PLC/DCS, SCADA